LIMITED RELEASE
Russell Winfield C/O Virgil Abloh™
Words from Russell Winfield
Through snowboarding I was blessed to build a friendship with the superpower Virgil Abloh. He and I share the same passion for snowboarding and growing the culture, I'm very excited to share this special project he and I put together before his passing.
RIDE Snowboards has given us an opportunity to create something special through the release of this limited edition Algorythm. This board is extremely limited and is sure to become a collector's item. Proceeds from this board are being donated to two organizations whose mission align with Virgil and my vision. $5 per board is going to Hoods To Woods, a mentoring nonprofit in Brooklyn introducing teens to the outdoors through snowboarding, and an additional $5 going to Virgil's Postmodern Scholarship Fund.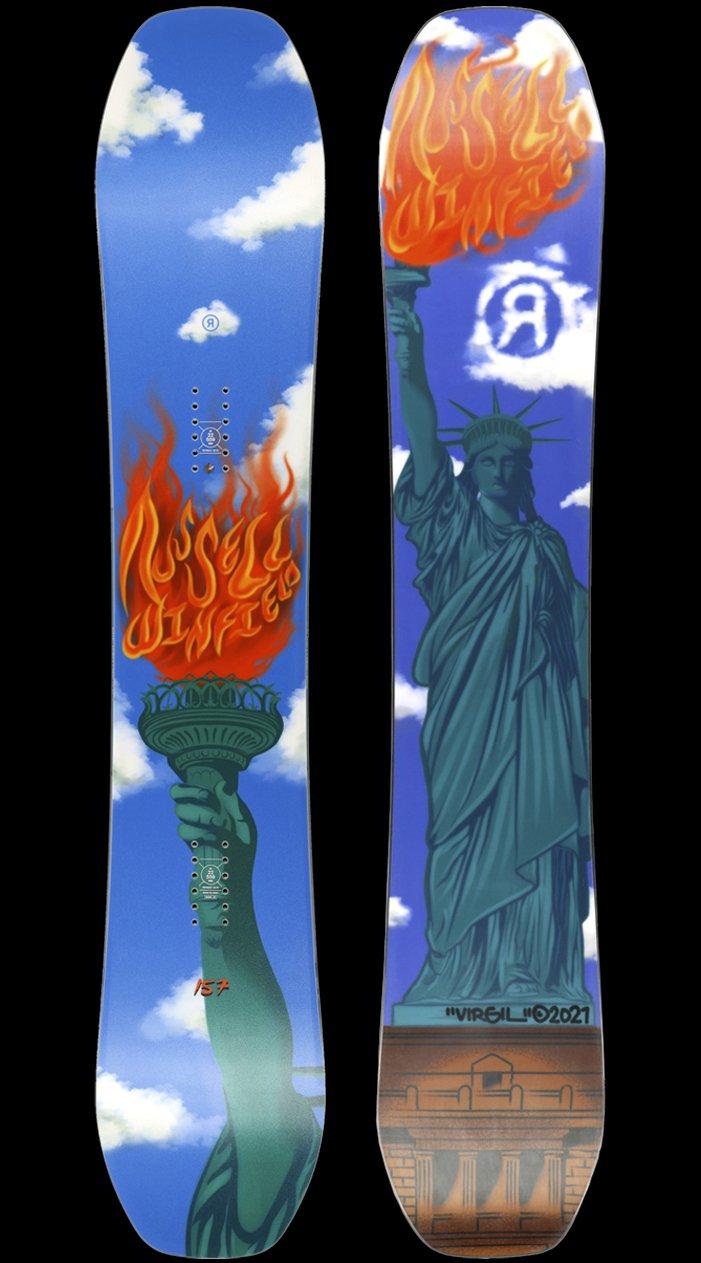 The Algorythm quickly turned into a team and staff favorite at Ride. The versatility of this shape is unmatched. This high end all mountain Directional Twin really is designed to do everything. From park jumps, to pow lines, to high speed groomers this board won't disappoint. The Algorythm will feel comfortable and familiar to snowboarders looking to up their game. Quadratic Sidecut improves turn initiation/exit and edge grip. A Performance™ Core combines Aspen, Bamboo, and Paulownia wood to provide the perfect balance of strong and light. Carbon Array 5™ provides extra pop without adding stiffness. This high-end all-mountain directional twin is far superior to some one-trick pony boards.